Strength & Speed podcast focuses on Obstacle Course Racing ( OCR ) improvement by pulling in lessons learned from other sports. Hosted by Pro OCR athlete and Army Special Forces veteran Evan Perperis. Evan is a NSCA-CPT, the author of 6x books on Obstacles Course Racing, with an undergrad from Johns Hopkins and has a Masters from KU. An accomplished OCR athelte with 55+ OCR podiums including winning the team division at the 24 hour long 2018 World's Toughest Mudder and 2nd place Pro Coed Team at North American Obstacle Course Racing Championship. Visit the team's website for all things Obstacle Course Racing and multi-sport Fitness: www.teamstrengthspeed.com for articles, BleggMits, OCR books, motivation and more.
Episodes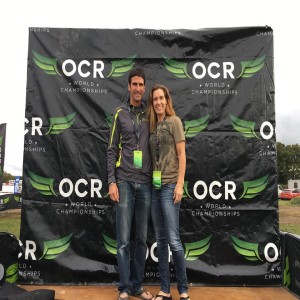 Thursday Nov 08, 2018
Thursday Nov 08, 2018
Master's power couple and Conquer The Gauntlet Pros Doug Snyder and Lisa Nondorf join Evan to talk about their experience at OCR World Championships.  The group talks 3k, 15k, Team Race, obstacle difficutly and what it's like to travel/race overseas. 
Episode brought to you by Wreck Bag, use code CTGPROTEAM10 for 10% off your order of the official weighted bag of the OCR World Championships.
Music by Marc Capaldo of Madison Ambush