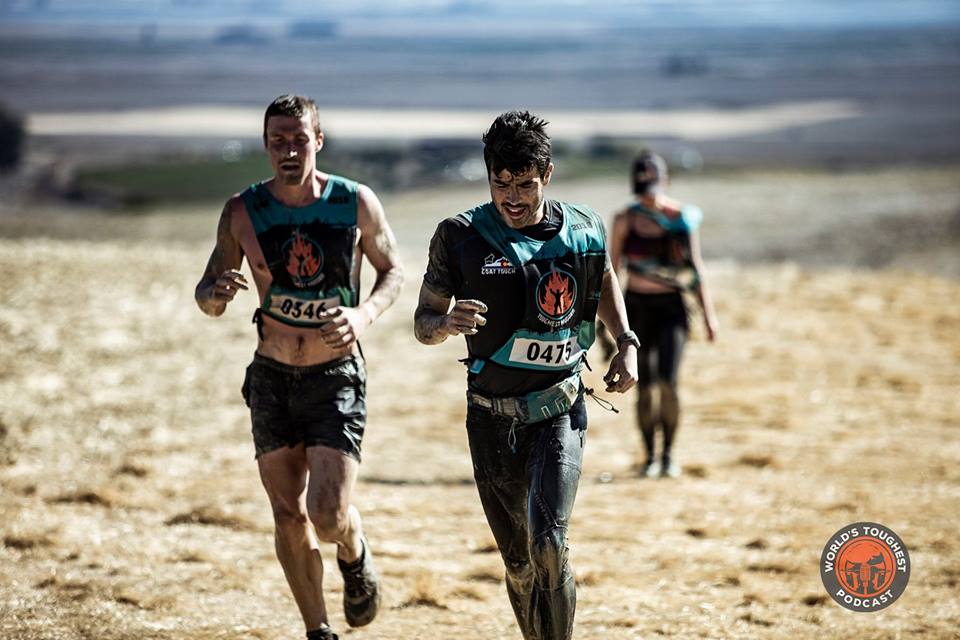 Multi-time podium finisher at World's Toughest Mudder and one of the only men to earn the coveted orange jacket (100 miles at WTM), Kris Mendoza joins Evan with guest cohost Leah Hensley to talk World's Toughest Mudder.  Kris talks his training, how he went from 50 miles to 100 in two years, how he got his sick rap skills and why he wears a cookie monster outfit sometimes.  Plus, a couple of shoutouts to our favorite shoes, Merrell.
This episode is brought to you by Atomik Climbing Holds, makers of the best tools for ninja, OCR, pegboard, rig and now balance training.  Don't miss Team Atomik, Wesley Kerr and Evan Perperis at WTM 2018.
Music provided by Marc Capaldo of Madison Ambush.